Wow. I was completely convinced that I had already written this blog post until I got into a discussion this afternoon with a work colleague about a letter we were writing. My colleague wanted to use the phrase 'spectacular wilderness' in the letter, but I have a thing about the word wilderness, especially in the context of a National Park. I had planned on quoting from this blog post to explain my position on the word, but then realized that said post did not yet exist in finished form, just in pencil scratches in my notebook. So...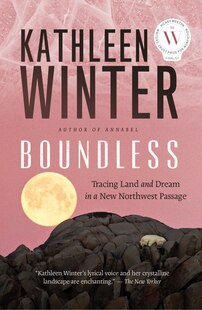 My interest in Boundless was piqued by a review I read in

the Globe and Mail

last September. At the time, we were in a

Franklin Frenzy

!! The announcement that after 170 odd years of the Franklin Expedition being 'lost', the Erebus had been 'found'. Don't get me wrong, from an archeological 'discovery' perspective - pretty huge (full disclosure, I studied archaeology in university, so I am in no way throwing shade at the field of study). But from the government's sovereignty perspective, claims to the North - strong and free - perspective, from an announce-able perspective: GRAND. Yes, I am cynical, because the thing about archaeological 'discoveries' is that they are a lot like anything else in the purview of white men and Western culture: someone not from that culture knew. Someone was a guide. Someone had a story. While it may be big news and all new to those guided and those that listened to the stories, it was not for the guide and the storyteller. I am often horrified by the continued under valuing of Aboriginal culture. It is a remarkably absurd hangover from our colonial past. How can we discover something that was already known?
Likewise, what is wilderness? In western culture, wilderness is bad, it is wild, untamed, it is the place of the deep dark forest where the big bad wolf waits to gobble-up wayward girls.
Merriam-Webster defines Wilderness as:
But there are no true equivalents in many other languages. In fact, when many 'wildernesses' were being 'discovered' there were all manner of human beings inhabiting the tract or region. In Ucluelet, where I grew up, there are dense forests, stunning mountains, raging rivers and the thunderous ocean. Many non-aboriginal members of the community would refer to this area as 'wilderness', but the Nuu-chah-nulth word for the same area is "nisma" which would translate to our land.
Winter covers these topics with the tone of a lyrical storyteller. She is a witness to the experiences of those around her, and she eloquently captures her own conflicted feelings about the western values with which she was raised and the utter respect for the values and knowledge of her Inuit traveling companions, the interest and awe of following in Franklin's doomed footsteps and the utter absurdity of the reverence western culture holds for foolhardy exploits of a long dead white guy.
I highly recommend: for the lovers of Emily Carr and Margaret Laurence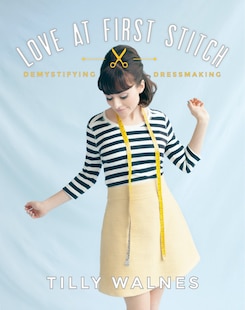 I love Tilly's blog,

Tilly and the Buttons

, and was excited when Mollie Makes reported that she would be releasing her first book. It doesn't disappoint. Beautifully executed, the book is bright and colourful and as easy going as its author seems to be. She has some wonderful tips for beginners, easy to follow patterns and straight-forward projects that can easily be modified with personal touches and whimsical fabrics. If you're thinking of trying to build some of your own unique wardrobe staples, this would be a nice addition to your craft room.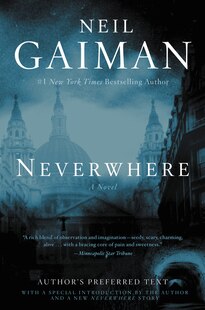 When I was in high school, I read a book by Deepak Chopra called

The Return of Merlin

. The premise is that many of the mentally ill homeless in our cities are actually members of King Arthur's court, displaced in time and utterly confused by the displacement.

The Fisher King

had a similar theme, though, ultimately (SPOILERS) mental illness was the root cause of the delusion, not time travel. In Nevermind, the homeless and the lost fall through the cracks of London above into the dangerous and slightly out of phase London below. London below is filled with monsters and mystery, fiefdoms and courts, hardship and magic. Because it is out of phase with the topside world, topsiders only experience these monsters and mysteries as shadows and easily ignorable people and movement.
The Doctor (so many things in our lives are relatable to Doctor Who, if you try) has repeatedly told us all that there are reasons we are afraid of shadows (hello

vashta nerada

), what's under our bed (

um, yay

) and that thing you can't quite see out of the corner of your eye. But though fear may be a superpower, living afraid is no place to be for the long term, and Gaiman makes the case for sometimes being lost, sometimes being forgotten and sometimes being a hero in your own story.